We've all been in those calls where we just want to freeze our webcam and quickly go do something else.
Until lately the only way of doing it was going in the Zoom webcam settings and fiddling in with the virtual background and the camera settings, which would sometimes cause some flickering and you getting busted...
I decided it was time for a change and decided to create FreezingCam.
This tutorial explains you the steps to install FreezingCam on your Mac.
How to freeze your webcam on Zoom?
It is quite easy to install FreezingCam, here is the step by step guide.
1. Download and install FreezingCam from our website
2. Open FreezingCam. It will open in your task bar on macOS.
3. Open Zoom, and get into the video settings of it.
4. Change the Webcam to FreezingCam.com
5. Get back in FreezingCam and Press on Freeze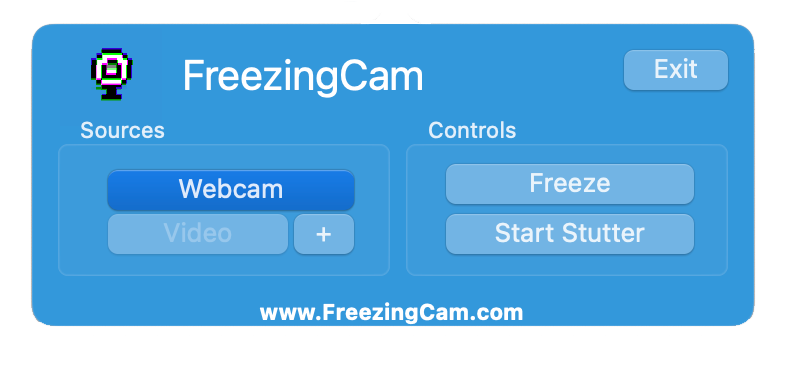 The windows version of FreezingCam is going to be released soon.
Click here if you want to alerted when the Windows version comes out.
Thanks for reading this quick and I easy tutorial.
Dont't forget to share on social media:
Contact me on twitter if you have any question!
- Kevin @KevinPicchi